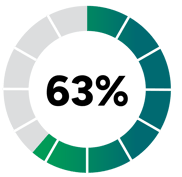 The largest complaint from candidates about the interview experience is the amount of time it takes to work through the process. 63% of job seekers will likely reject a job offer because of a bad candidate experience. (Software Advice). HTI specializes in making this process smooth and efficient so that your brand is represented well from the very first touchpoint. Here are 3 fundamental benefits of bringing in a talent partner.

Quality Candidates
The two most common issues organizations face in quickly filling positions are a lack of applicant flow and a lack of qualified applicants. Recruiters with HTI are unique in the way we vet candidates. We spend time speaking with candidates to understand their experience, reasons for leaving previous positions, and if they're a good cultural fit for an organization. We also take the time to understand what the candidate's needs and desires are and make sure it aligns with your organization so that you aren't looking for a replacement in a year.

Dedicated Time & Resources
As a recruiter, our primary job is to spend time searching for qualified candidates that are a fit for your organization. Therefore, we are able to allot the time needed to find the right candidate (active and passive) with the resources to do so more effectively and efficiently. We have a number of hiring strategies we abide by along with tools we utilize (job boards, network, unique sourcing methods, etc.) to make this process successful. Not having to spend a substantial amount of time sifting through resumes and actively searching for candidates leads to a quicker turnaround time from the initial job opening to when you have a new employee "in their seat".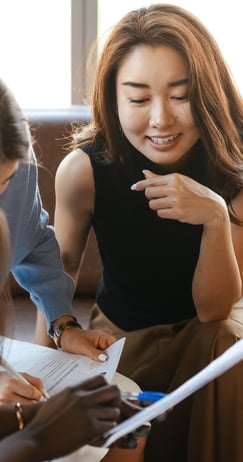 Salary negotiations
Salary negotiations can be a delicate back-and-forth, that could lead you to losing a good candidate if not balanced correctly. That is why we have salary discussions with candidates throughout the entire interview process. During our initial calls with candidates, we learn about their salary requirements and where (if any) there is flexibility. We then communicate that information immediately with our clients. After each interview our recruiters schedule a follow-up with candidates to understand if expectations have changed and notify our clients so that there are no surprises for anyone. We intentionally give clarity and consistent communication for both sides, leading to a quicker and more aligned outcome.
Ready to evaluate your hiring strategy? We'd love to chat!