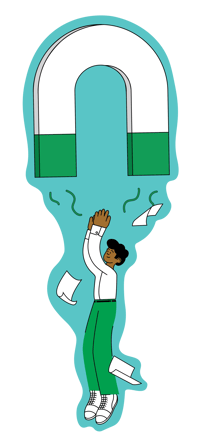 In a challenging economic climate, a competitive hiring market, and uncertain times such as these, how are you attracting candidates to your company? And more importantly, how are you attracting the RIGHT candidates for the job? This is a daunting task under "normal" circumstances, but even more difficult today than usual. While we all are competing to fill jobs and fill them fast, we also have to create the time and intention to cater the job description, marketing strategy, and selection process to make sure we're hiring the best possible fit for the job. Something that's hard to do without the right tools.
That's why it's so important to invest in the right resources that allow you to figure out what you need from the ideal candidate, but also what the candidate will need out of the role. Making sure it's the perfect match not just for you, but for that ideal candidate as well, is what leads to successful attraction AND retention.
Since becoming a certified PI Partner last year, HTI has discovered the power of job matching through science. Validated Behavioral and Cognitive Assessments, like the Predictive Index, give you objective data to measure candidate fit. Not only that but to work backward and ensure you're marketing your job to the right people. Start with the job, answer highly researched questions about the role and responsibilities, and let the PI do the rest. It tells you exactly what kind of person would thrive in that position. What drives them, what are they motivated by, and why will they succeed? Now you have a profile to market to. Tailor your job description with keywords that highlight exactly what will be attractive about this job to the person you want to hire. Market it with the knowledge that you're targeting the best possible candidate for that job.

We're taking the guesswork out of hiring.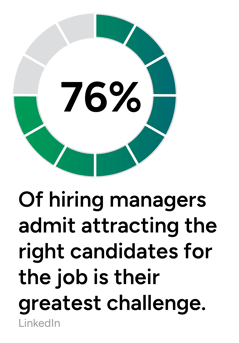 Even more exciting is the ability to then match your candidates to the job profile once they start applying. As soon as someone takes the Predictive Index Behavioral and Cognitive assessments, you get a score telling you exactly how much of a fit they are for the role, based on your answers about the position. This gives you an objective, validated measurement to use as your starting point. We're not pulling resumes blindly, we are scientifically identifying the best of the best for what your company needs.
Can you imagine the power in that? Being able to validate the positions in your company for their perfect fit! It's one more piece of the puzzle that helps you determine how to attract and hire the right people for the right jobs. You're hiring people who know what to expect out of the role, who understands it has the right responsibilities for their skillset and talent, and who are much more likely to stay longer because it fits their needs and caters to their natural strengths.
All because you've started attracting candidates intentionally, you have now unlocked the key to talent stabilization