Tricon Wear Solutions is a fabric manufacturer known for their stable values, tenured workforce and innovative direction. They reached out to HTI with a simple need – how do we develop our leaders into leaders who can develop their people? Tricon wanted to utilize an outside expert to facilitate growth potential in the leadership team and shift their focus to organizational development.
Project goals
Bring employee leadership potential to fruition
Engage & develop workforce
Create custom strategies for individual leaders
Our solution
HTI developed a year-long leadership development program that focused on building a stronger, more cohesive leadership team through assessments. Utilizing Gallup's CliftonStrengths Assessment and the Predictive Index's Behavioral Assessment, HTI met with the leaders of Tricon as a group and individually to bring that potential to fruition.
We designed alternating months of team-building, interactive workshops that put engagement first and trained on leadership fundamentals, self-awareness, engaging your people, motivation, results and accountability. Additionally, every other month we offered one-on-one coaching to deep dive into the principles taught in the previous month's workshop.
Utilized behavioral and personality assessments

Designed team building workshops

Offered one-on-one coaching
The results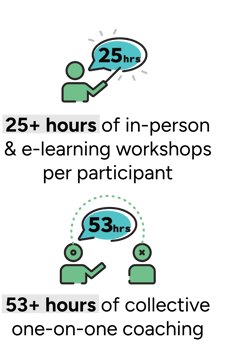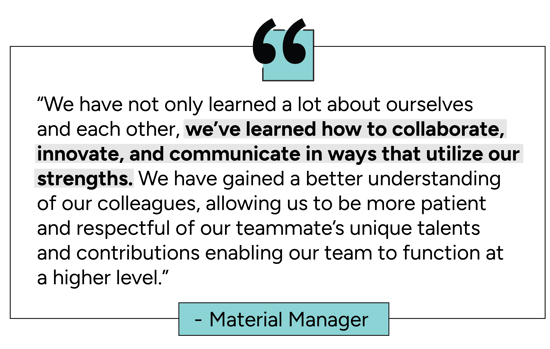 Did you know 50% of employees who leave their job, decide to quit because of their experience with a bad manager (OfficeVibe)? HTI helps you retain your people and harness the power of your team by understanding their motivations & communication styles to shape them into stronger leaders.
Discover the leadership skills needed to unlock your team's growth and potential.