Build a unique brand positioning strategy with HTI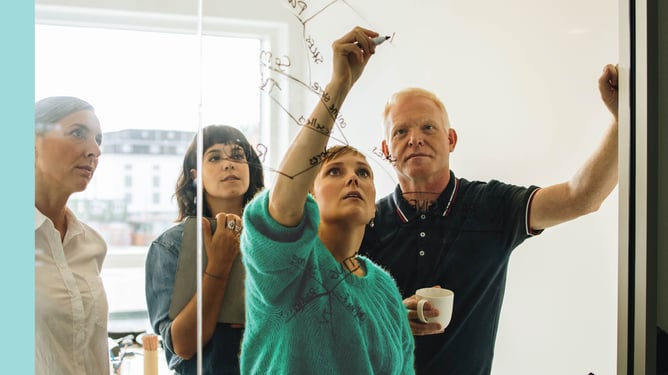 How are you setting your company apart?
HTI can create comprehensive marketing plans as part of your retention strategy in order to get you the talent you need.
Our diverse team has expert knowledge in how to market your company and jobs to the right people in the right places. Some of the resources you'll have access to when you partner with HTI for your next hiring event include:
– Marketing Specialists
– Seasoned Recruiters
– Workforce Consultants
– Graphic Design & Branding Experts
– Human Resource Specialists
– The HTI Job Mobile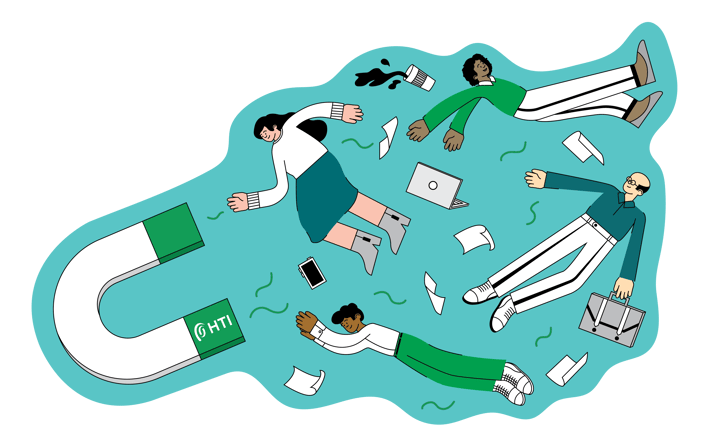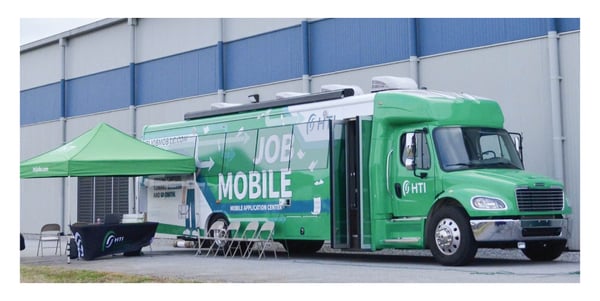 Comprehensive marketing strategies and recruiting best practices
Position yourself as a premier employer in the community by promoting your company and your brand with a hiring event. HTI understands how to target the right people through comprehensive marketing strategies and recruiting best practices. We can coordinate the entire event – including the complete management of print and digital advertising and media buying with our in-house design team, tenured event staff and the HTI Job Mobile.
Indeed & Job Boards | Print & Digital Advertising | Billboards | Social Media | Radio
HTI can create a targeted marketing plan for your specific needs using a wide range of tools and techniques.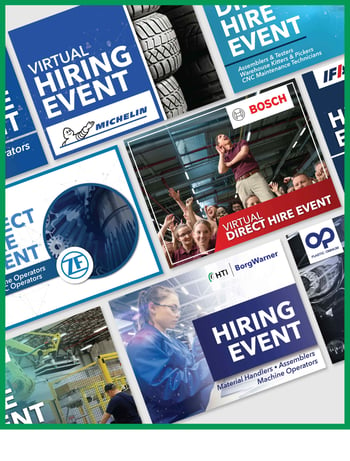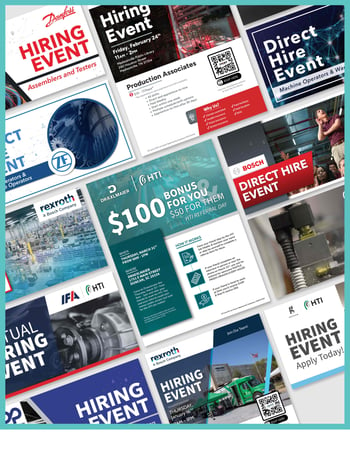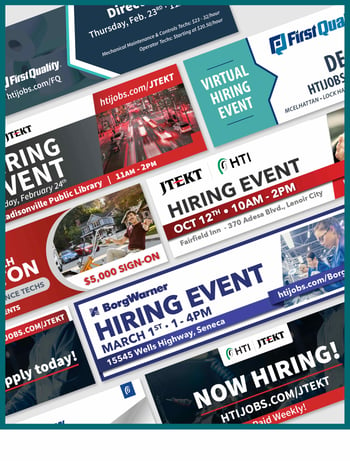 Job Postings - Event Postings - Quick Apply - Virtual Interviews
Social Media Ads - Flyers - Google My Business Event Post - Media Buying - HTI Website - SEO Optimization
Static and Digital Boards - Media Buying - Market Relationships & Contracts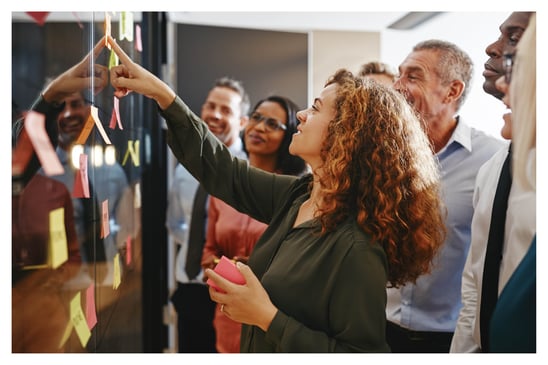 Are you utilizing a comprehensive marketing plan as part of your retention strategy?
• Before applying for a job, 82% of people consider the company's reputation and employer brand. – (CareerArc, 2021)
• Even with a bigger paycheck, half of all candidates will turn down a job offer from a company with a bad reputation. (Glassdoor, 2021)
• 86% of H.R. professionals are conclusive that recruitment is becoming more like marketing. (Glassdoor, 2021)
How are you positioning your company in the market? There's a lot to unpack. Let's talk about it!